Akihiko Watanabe
Representative and Sales
Our goal is to achieve 100% customer satisfaction.
NO.1 Customer Satisfaction is our Goal
Please feel free to ask us about new and used cars, options, clothing and more.
We will be happy to help you with your motorcycle life.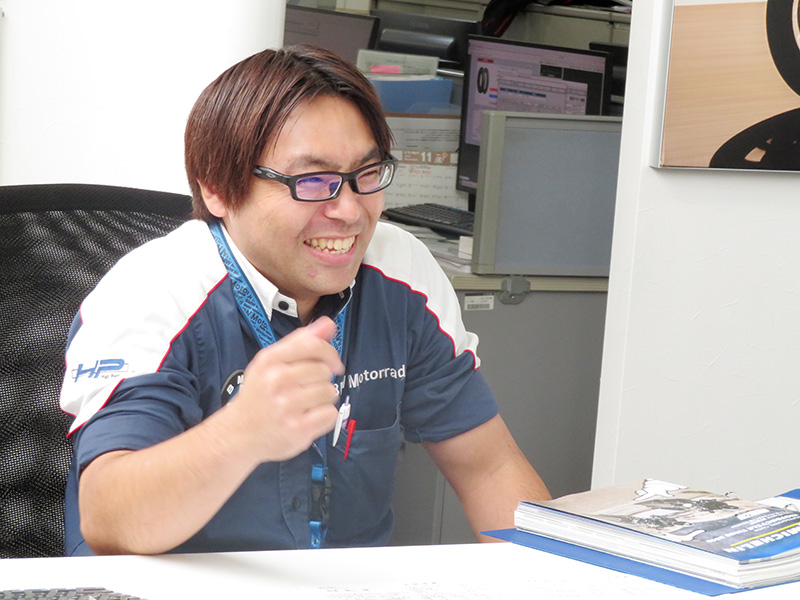 Satoru Takahashi
Service Meister
If you need any BMW expertise, please contact us.
I've been obsessed with off-road and touring videos lately.
One of my favorite things to do on my days off is to build and repair something DIY myself!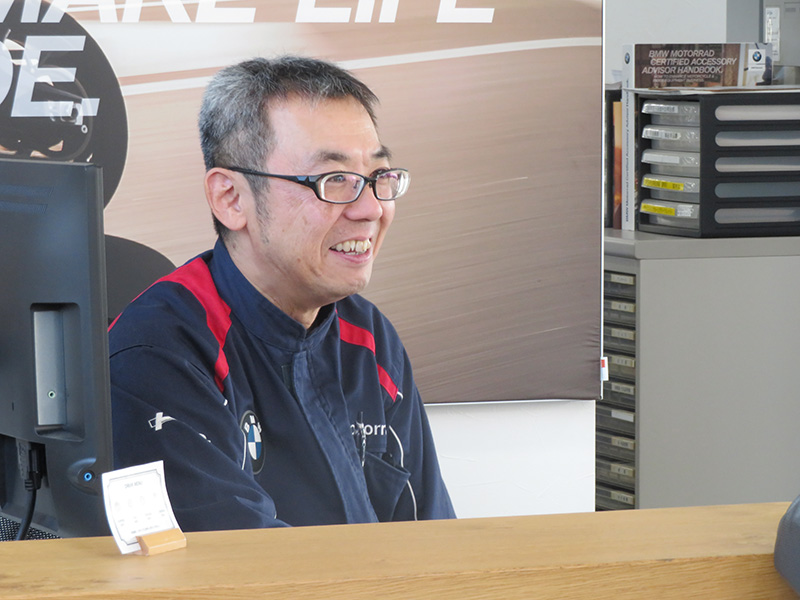 Toru Kawada
Service Meister
I'm Kawada, the factory manager! I have been servicing BMW's for 30 years.
I can help you with anything from current vehicles to OHVs.
Lately I'm not getting enough exercise and it's hard for me to do super sports without training.
We are waiting for you to come in.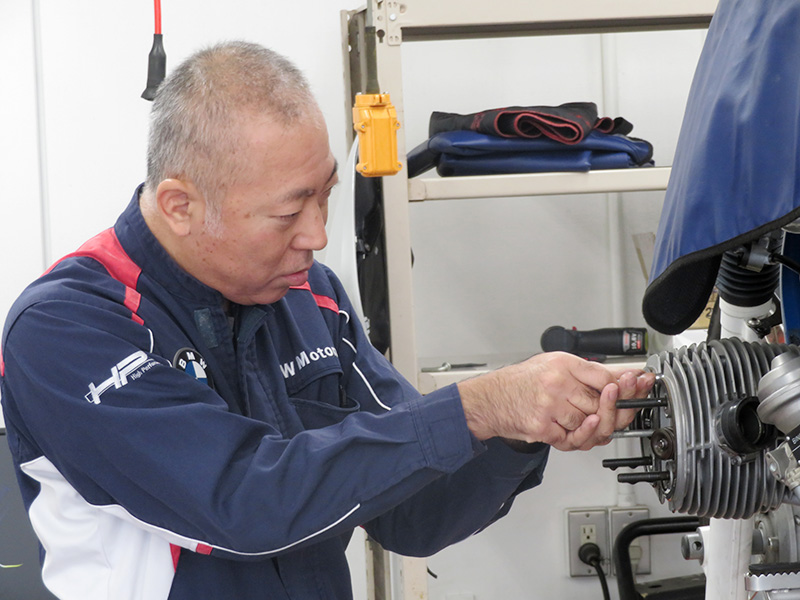 Hikaru Ishikawa
service mechanic
I'm still new to BMW and I'm training to be a mechanic.
I like motorcycles that are cool to ride. If it's a four-wheeler, I'd prefer a Group B rally car, a Lancia!
Playing with my beloved daughter is a great way to relax from work.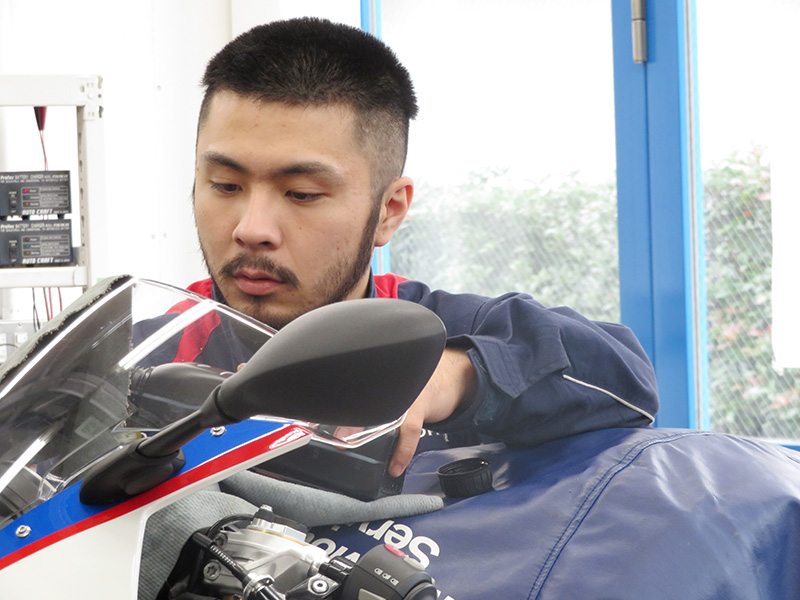 Junichi Tamura
service mechanic
Born in Yokohama and raised in Yokosuka, he has been riding a motorcycle since he was 16 years old.
I got on the G310GS and woke up off-road, recently with the F750GS
I am looking forward to running on the forest road.
We will continue to devote ourselves as a mechanic to make BMW in the best condition.